Cold Drawn Alloy Steel Round Bar
1. Cold Drawn Alloy Steel Round Bar selects excellent materials and ensures its quality.
2. Cold Drawn Alloy Steel Round Bar has high precision and good surface quality.
3. Cold Drawn Alloy Steel Round Bar has a wide range of applications, and cold rolling is often used to roll thin plates, steel strips and steel pipes.
Introduction of Cold Drawn Alloy Steel Round Bar:
4130 cold drawn round bar is the use of cold extrusion technology, and then on this basis through the mold to send out all kinds of high precision, and keep the surface smooth. At present, 4140 cold drawn round bar is widely used in engineering machinery, bridges, house trusses, fences, transmission ships, auto parts, textile machinery, agricultural machinery, elevators, fitness, machine tool components, ladders and bridges and other fields.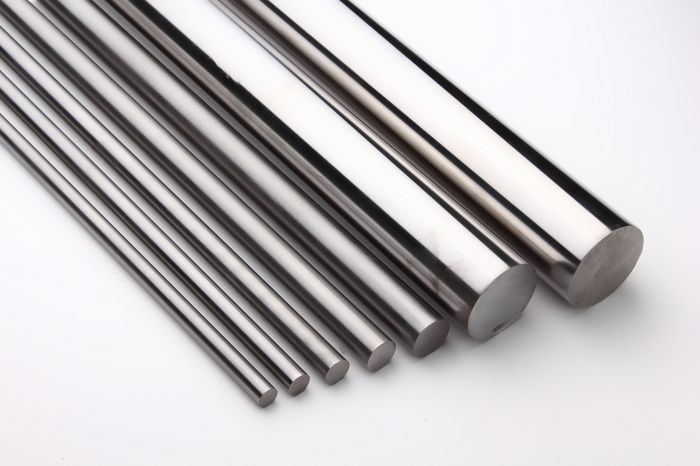 The main specification parameters of Cold Drawn Alloy Steel Round Bar:
| | |
| --- | --- |
| Product Name | Cold drawn alloy steel round bar |
| Materials Grade | 4140,4135,4330,8620,35CrMo,42CrMo,50CrV |
| Standard | AISI, ASTM,JIS, GB,EN |
| Diameter | 10-70mm |
| Length | 3000mm-12000mm or as client's request |
| Dia Tolerance | ±1%, +0.5mm/-0(dia),+5mm/-0(L) |
| Technology | Cold drawn,Hot rolled |
| Packing | Seaworthy packing |
| Payment Term | L/C,T/T(30% deposit) |
| Lead Time | 20 days or to be negotiated |
| MOQ | ≤1000kgs |
| Supply Ability | 10000 Ton Per year |
Advantages of Cold Drawn Alloy Steel Round Bar:
● Accurate tolerance and high accuracy.
8620 cold drawn round bar is made of high-quality cemented carbide moulds and professional mold repair personnel to ensure accurate and uniform tolerances.
● Greatly reduce material loss.
The cold drawing process is the cold extrusion deformation of raw materials to achieve the required shape, specifications and tolerances, and the consumption of raw materials is very little. compared with the materials consumed by traditional lathe machining, the material saved by cold drawing steel is very considerable, especially when the material consumption is large, the material cost saving is more significant.
● Smooth surface and high quality.
Advanced cold extrusion technology makes the surface of Cold Drawn Alloy Steel Round Bar products smooth and bright; there is no oxide film on the surface of Cold Drawn Alloy Steel Round Bar. In order to clean and improve precision, small defects can be checked automatically after processing.
● Save machining time.
Because of its accurate accuracy and good surface condition, Cold Drawn Alloy Steel Round Bar products can be used directly, such as spraying, sanding, bending, drilling, and can also be electroplated directly after precision drawing according to actual requirements, eliminating a large amount of machining time and saving the cost of configuring processing machinery.
● There are various forms and specifications.
Through the design of dies with different shapes, cold drawn alloy steel round bar with different cross-section shapes and tolerances are cold drawn.
The angle can be designed as a right angle or a fillet.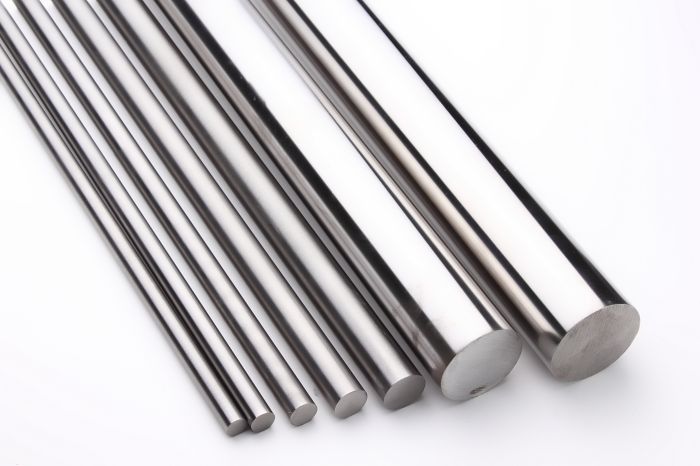 About us:

Process: our company mainly produces cold-drawn steel, silver steel, cold-drawn profiles and other products. The annual production capacity can reach more than 20000 tons, providing quality products for China's aviation industry, automobile industry, machinery manufacturing industry and so on.
Research and development: we strive for a higher level of research and development and application of special steel. Through unremitting exploration and progress, let customers become our mentors and friends, experienced more than 30 years of wind and rain.
Qualification honor: now has a large number of professional and technical elites and management talents company equipped with more advanced R & D equipment, continuous research and development of new products, so that enterprises always maintain a leading position in the industry.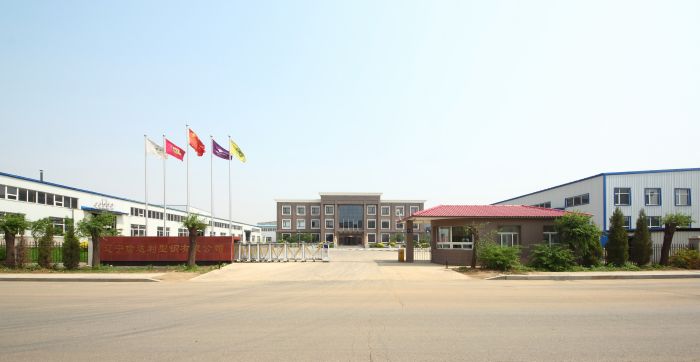 Get the latest price? We'll respond as soon as possible(within 12 hours)